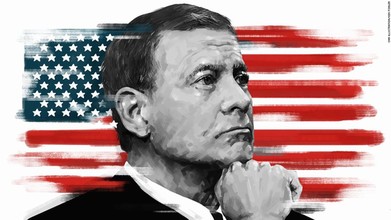 By Joan Biskupic, CNN legal analyst & Supreme Court biographer
CNN
May 13, 2020
Washington (CNN)Chief Justice John Roberts rebuffed legal arguments on Tuesday that would totally shield President Donald Trump from subpoenas yet voiced enough skepticism of Trump's challengers to suggest orders for his financial records would not actually be delivered anytime soon.
That could mean that Trump loses to some degree at the Supreme Court but actually wins.
For instance, while the ability of the Congress and a state grand jury to subpoena a President could be upheld, future proceedings could further delay release of Trump's tax returns and other financial documents, perhaps past this November's election.