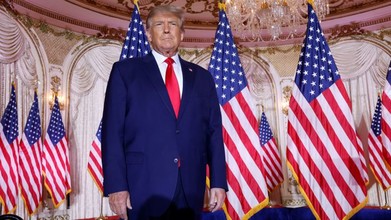 By Katelyn Polantz, CNN Reporter, Crime, Justice
CNN
November 30, 2022
The House Ways and Means Committee now has six years of Donald Trump's federal tax returns, ending a yearslong pursuit by Democrats to dig into one of the former president's most closely guarded personal details.
"Treasury has complied with last week's court decision," a Treasury spokesperson told CNN on Wednesday.
The spokesperson did not provide any additional information. Federal courts had decided the House could request six years of Trump's returns, after the committee had requested them in 2019 and again in 2021, according to public court records.