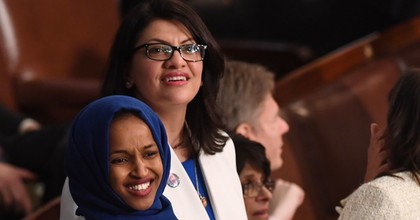 New York Times
August 15, 2019
Mr. Trump's call to bar the two congresswomen was an extraordinary step to influence an allied nation and punish his political opponents at home.
The two congresswomen, Representatives Rashida Tlaib of Michigan and Ilhan Omar of Minnesota, both freshmen, are the first two Muslim women elected to Congress. Both are outspoken adversaries of Mr. Trump and have been vocal in their support of the Palestinians and the boycott-Israel movement.
The president has targeted them in speeches and Twitter postings that his critics have called racist and xenophobic.