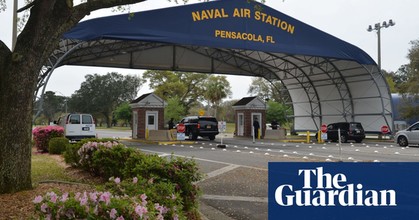 the Guardian
December 7, 2019
An aviation student from Saudi Arabia opened fire in a classroom building at the naval air station (Nas) in Pensacola, Florida, on Friday morning, a US official said, an attack the Saudi government quickly condemned and that US officials were investigating for possible links to terrorism.
The assault, which left three dead in addition to the assailant, was the second at a US navy base this week and prompted a massive law enforcement response and a lockdown at the base.
The shooter was a member of the Saudi military who was in aviation training at the base, the Florida governor, Ron DeSantis, said at a news conference. DeSantis spokesman Helen Ferre later said that DeSantis learned about the shooter's identity from briefings with FBI and military officials.