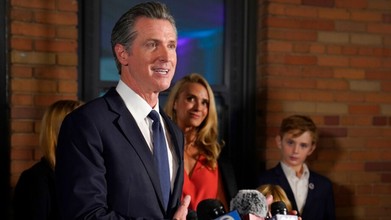 By Adam Shaw
Fox News
November 26, 2022
California Gov. Gavin Newsom is dismissing speculation that he may challenge President Biden for the Democratic nomination in 2024 — reportedly telling POTUS himself that he is "all in" on Biden's re-election.
In an interview with Politico, Newsom sought to tamp down speculation that he may run for the Democratic nomination after what the outlet said was "considerable" irritation from the White House at rumors he was plotting a run to oust Biden.
"I've told everyone in the White House, from the chief of staff to the first lady," he said, saying his message is "I'm all in, count me in" on Biden's re-election bid.