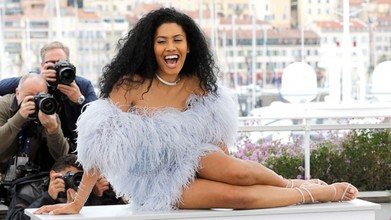 Good Morning America
March 17, 2021
"Leyna, she walked on that set and she owned it," said MJ Day, editor-in-chief of Sports Illustrated Swimsuit. "And that's what I want for every woman to feel in their life, like they have a seat at the table. They have a right to be there."
Bloom said her path wasn't easy, as she faced homelessness throughout her life.
"It wasn't homeless to be homeless … I knew that this was what I needed to do to get to where I needed to be," Bloom said. "I still had the dream. The dream was feeding me when I was starving in my body."
Bloom said visibility is key to progress.