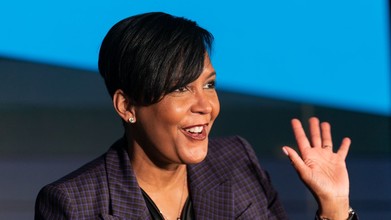 By Alexi McCammond
Axios
June 14, 2022
She'll replace Cedric Richmonds as director of the White House Office of Public Engagement beginning in the coming weeks, Bottoms will immediately have access to some of the most high-level planning and strategy sessions in the West Wing — and to the president himself.
The role is integral to developing Biden's policies and then convincing the broader Democratic coalition that the president is charting the right approach.
The stakes are high: Bottoms will be responsible for navigating divergent policy goals between progressives and centrists ahead of what's expected to be an ugly midterm cycle for Democrats.