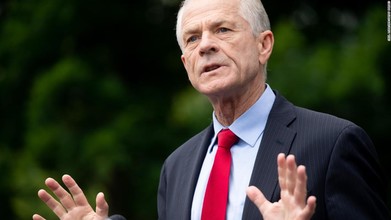 By Evan Perez, Paula Reid, Tierney Sneed, Zachary Cohen and Holmes Lybrand
CNN
June 3, 2022
(CNN)A federal grand jury has indicted former Trump White House adviser Peter Navarro for contempt of Congress after he refused to cooperate in the House January 6 committee's investigation.
During a court appearance in Washington, DC, on Friday, Navarro said that he still wants to represent himself without a lawyer and accused prosecutors of using "hardball" tactics by arresting him at an airport and not allowing him to make a phone call.
Navarro said he was arrested at a DC-area airport Friday on his way to Nashville.