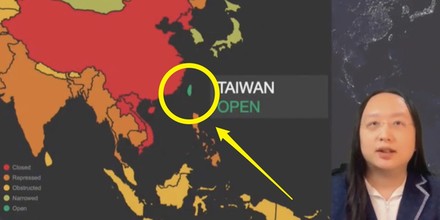 By Bill Bostock
Business Insider
December 13, 2021
A Taiwanese minister was cut from a video feed of President Joe Biden's democracy summit minutes after she presented a map showing her country as separate from China.
The State Department blamed a technical error, though Reuters reported, citing sources familiar with the matter, that it was deliberate.
China insists that Taiwan is part of the country, whereas Taiwan, which has been self-governing for decades, is fiercely opposed to the idea.