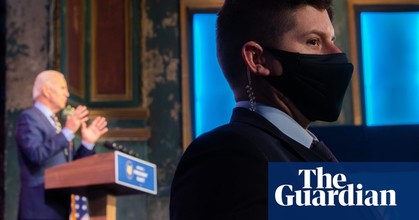 By Victoria Bekiempis
the Guardian
December 31, 2020
Joe Biden is expected to receive Secret Service protection with a new team that is more familiar to him and replacing some agents amid concerns that they may be politically allied with Donald Trump.
In a changing of the guard as well as the man to be guarded at the White House, Biden's security detail will undergo some staffing changes, the Washington Post reported on Thursday.
Several "senior" Secret Service agents are poised to return to the president-elect's protection team and Biden knows these agents well because they guarded him and his family during his time as vice-president, according to the article, echoed in a report by CNN, citing a law enforcement source.