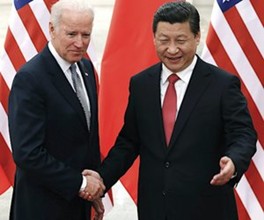 By Eric Mack
Newsmax
June 6, 2021
Trolling the American leftist buzz word "reparations," former President Donald Trump demanded the world coming together in one unified voice and say "China must pay" for releasing the global coronavirus pandemic.
"The time has come for America and the world to demand reparations and accountability from the Communist Party of China," Trump vehemently declared to a raucous North Carolina Republican Conference on Saturday night.
"We should all declare with one unified voice that China must pay. They must pay."
Trump put the "minimum" number China should pay the world at $10 trillion.