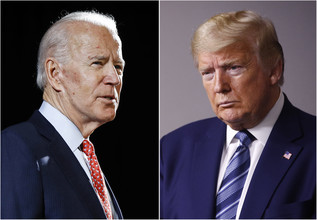 CNBC
August 6, 2020
The historian who has correctly predicted every presidential election since 1984 — including President Donald Trump's win in 2016 — has announced his pick for 2020: Presumptive Democratic nominee Joe Biden.
Allan Lichtman, an author and history professor at American University, revealed his prediction in an op-ed video for The New York Times published Wednesday.
Lichtman's predictive method — which puts him squarely in the minority of analysts who were right in calling Trump's win — largely ignores the detailed cross-tab polling analyses and swing state bean counting that are often prioritized in modern political punditry.