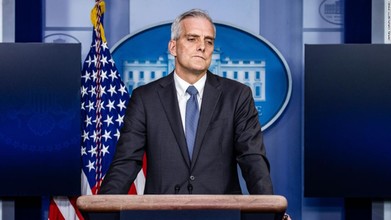 By Ellie Kaufman
CNN
June 20, 2021
(CNN)Veterans Affairs Secretary Denis McDonough is moving to make gender confirmation surgery available to transgender veterans through Veterans Affairs health care coverage.
Secretary of Veterans Affairs Denis McDonough speaks at a press briefing in the Brady Press Briefing Room at the White House on March 4, 2021, in Washington, DC.
McDonough announced the move, plans of which were first reported by CNN, at a Pride event at the Orlando Vet Center in Florida on Saturday.