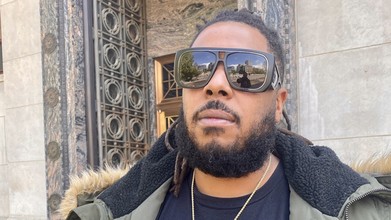 NPR.org
April 24, 2021
In Columbus, Ohio, where 16-year-old Ma'Kiah Bryant died in a police shooting this week, distrust of the police department runs deep. Protesters chant a long list of local Black people killed by officers. For many, "police protection" is something of an oxymoron; police themselves are a danger. That's led to a major reform push that activists want to accelerate.
Hours after Bryant was killed, protests erupted in the area, with neighbors like Ira Graham III saying her death was further proof of something they've believed for years. It is not safe to call the police.
"I have an 18-year-old who happens to be at college now and I tell him, unfortunately, [I] never called the cops for anything, because you call the cops and things can unfortunately end up like this," said Graham at the neighborhood demonstration.