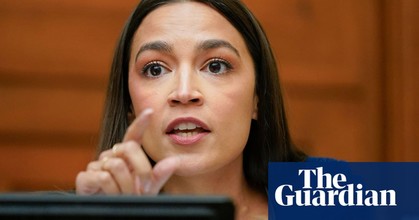 By Richard Luscombe
the Guardian
June 12, 2022
Left-wing congresswoman Alexandria Ocasio-Cortez on Sunday refused to endorse Joe Biden for another run at the White House, adding to growing anxiety in Democratic circles over the president's ability to run in and win the 2024 election.
The powerful progressive New Yorker said she could not commit to supporting Biden during an appearance on CNN's State of the Union, saying she was more focused on trying to preserve Democrats' congressional majority in November's midterms.
"We'll cross that bridge when we get to it," Ocasio-Cortez said when asked directly if she would support Biden.