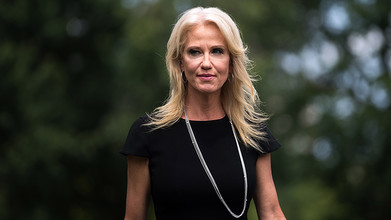 By Zack Budryk
TheHill
August 11, 2019
White House counselor Kellyanne Conway on Sunday addressed President Trump's retweet of conspiracy theories about the death of financier and accused sex trafficker Jeffrey Epstein, saying on "Fox News Sunday" that he "wants everything to be investigated."
Conway was responding to a question from Fox's Bill Hemmer about Trump's retweet of a post blaming, without evidence, Epstein's death on former Secretary of State Hillary Clinton and former President Clinton.
"I think the president just wants everything to be investigated," she said.
Epstein died by apparent suicide this weekend while in jail.