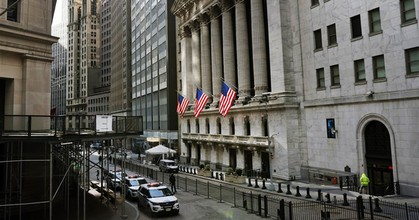 NBC News
January 30, 2021
Stocks fell sharply on Friday as heightened speculative trading by retail investors continued to unnerve the market.
The Dow Jones Industrial Average lost 720 points, or 2.4 percent, to fall below the 30,000 mark. The 30-stock benchmark is on track to post its worst day since October. The S&P 500 fell 2.4 percent and the Nasdaq Composite slid 2.6 percent as Apple dropped 4.7 percent and other major tech names slipped.
Shares of GameStop jumped more than 70 percent after trading app Robinhood said it would allow limited buying of the stock and other heavily shorted names after restricting access the day before.