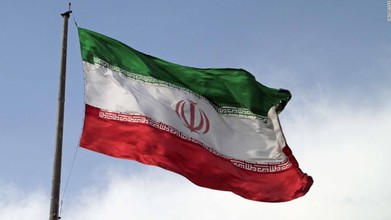 By Artemis Moshtaghian, Ramin Mostaghim and Ivana Kottasov����
CNN
September 12, 2020
(CNN)Iranian champion wrestler Navid Afkari has been executed in Iran on Saturday, according to Iran's state-run news agency IRNA, despite a high-profile international campaign calling for the sentence not to be carried out.
The 27-year-old was executed at a prison in Shiraz, according to IRNA. He had been sentenced to death in relation to the murder of the Iranian government's water and sewage department's security agent Hasan Turkman during the August 2018 protests in Shiraz, according to Iran's state media Mizan.
The International Olympic Committee sad it was "shocked" by the announcement. "In letters, Thomas Bach, the IOC President, had made direct personal appeals to the Supreme Leader and to the President of Iran this week and asked for mercy for Navid Afkari, while respecting the sovereignty of the Islamic Republic of Iran," the statement said.