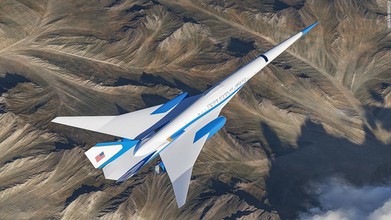 By Maureen O'Hare
CNN
April 6, 2021
(CNN) — The news broke last September that a California start-up was working with the US Air Force on developing a supersonic plane which could be used as Air Force One.
Exosonic was handed a contract by the Presidential and Executive Airlift Directorate (PE) after impressing the military with its concept for a low-boom supersonic Mach 1.8 twinjet.
Now CNN Travel has had an exclusive look inside the cabin interior of the executive transport plane designed to carry the US Executive Branch's distinguished visitors (DVs).