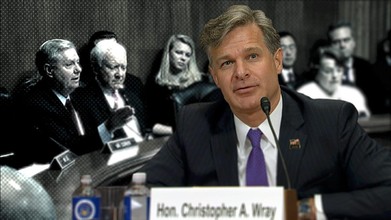 BBC News
July 12, 2017
Donald Trump's pick to lead the FBI has rejected the president's depiction of a probe into alleged Russian meddling in the US election as a witch hunt.
"I do not consider Director Mueller to be on a witch hunt," Christopher Wray said about the former FBI director who is leading the special investigation.
Mr Wray, 50, also told a Senate hearing he would quit if the president asked him to do anything illegal.