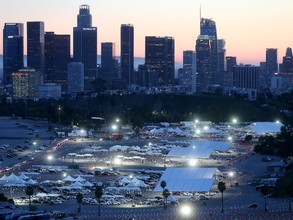 Los Angeles, CA Patch
March 4, 2021
LOS ANGELES, CA — New variants of the COVID-19 virus were identified in Los Angeles and Southern California on Wednesday — worrying developments as the region emerges from the worst days of the pandemic.
The findings serve as stark reminders that the coronavirus remains a threat even as new cases plummet in Los Angeles.
County health officials have identified a case of the COVID-19 variant that originated in Brazil, and Gov. Gavin Newsom confirmed the state's first case of the New York variant in Southern California on Wednesday.