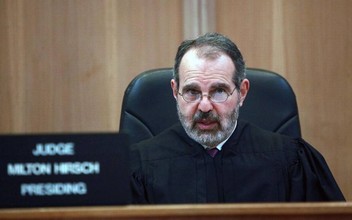 By David Ovalle
Miami Herald
July 3, 2017
Miami-Dade Circuit Judge Milton Hirsch ruled that lawmakers overstepped their authority in modifying the law this year to force prosecutors to disprove a defendant's self-defense claim at a pre-trial hearing.
The judge ruled that under Florida's constitution, that change should have been crafted by the Florida Supreme Court, not the Legislature.
"As a matter of constitutional separation of powers, that procedure cannot be legislatively modified," Hirsch wrote in a 14-page order.