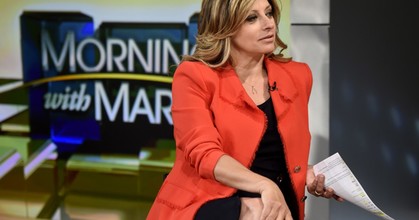 By https://www.latimes.com/people/stephen-battaglio
Los Angeles Times
January 18, 2021
Fox News has lined up six rotating hosts for its new 7 p.m. opinion program aimed at feeding the appetite of conservative viewers in the hour.
The new show called "Fox News Primetime" launches tonight with "Fox & Friends" morning show co-host Brian Kilmeade, as previously announced. The Times has learned that other names lined up to helm the program are "Sunday Morning Futures" host Maria Bartiromo and regular contributors to the network Katie Pavlich, Rachel Campos-Duffy, Mark Steyn and former congressman Trey Gowdy.
A Fox News representative confirmed the upcoming hosts.