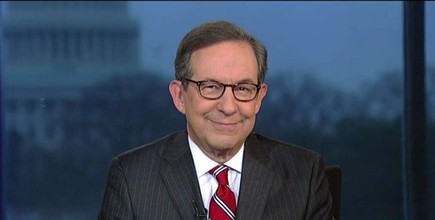 By Talia Kaplan
Fox News
January 15, 2020
"Fox News Sunday" anchor Chris Wallace said Wednesday that House Speaker Nancy Pelosi's move to withhold the articles of impeachment against President Trump for one month was not a total failure since some Republicans have gone on the record to say that they will consider calling witnesses in the Senate trial.
Wallace told "Outnumbered Overtime" host Harris Faulkner that Pelosi's delay in sending over the articles of impeachment can be seen in two ways.
"If the purpose was to force [Senate Majority Leader] Mitch McConnell to bow to her will and to agree to call witnesses and get more documents then it was a total failure, there's no question about it," Wallace told Faulkner.