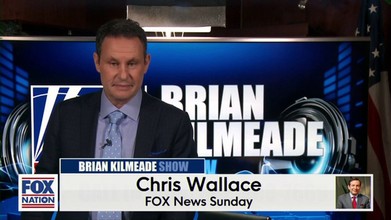 By Joshua Nelson
Fox News
April 17, 2020
"Fox News Sunday" anchor Chris Wallace on Thursday highlighted the "political risks" President Trump is facing as he determines the appropriate time to reopen the economy amid the coronavirus outbreak.
"You don't want to open too soon and get people sick and spread the virus again after we've done all this hard work of social distancing and sheltering in place to try to bend it down," Wallace said on Fox News Radio's "Brian Kilmeade Show."
But on the other hand, Wallace stressed that millions of people are filing for unemployment benefits each week during the shutdown, as the economy remains largely shut down. Wallace noted that the 8.7 percent drop in March retail sales in March is about triple the amount of the 2008-2009 recession.