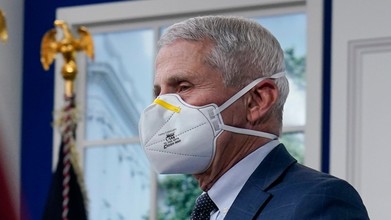 Fauci: US should consider vaccine mandate for domestic air travel
By Zeke Miller
The Detroit News
December 28, 2021
Fauci said such a mandate might drive up the nation's lagging vaccination rate as well as confer stronger protection on flights, for which federal regulations require all those age 2 and older to wear a mask.
"When you make vaccination a requirement, that's another incentive to get more people vaccinated," Fauci told MSNBC. "If you want to do that with domestic flights, I think that's something that seriously should be considered."
The Biden administration has thus far balked at imposing a vaccination requirement for domestic air travel. Two officials said Biden's science advisers have yet to make a formal recommendation for such a requirement to the president.
See also: