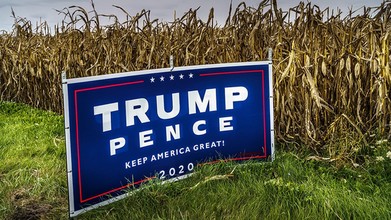 By Dominick Mastrangelo
TheHill
November 2, 2020
Three people were shot in Kansas over the weekend as a result of a dispute over political yard signs, The Topeka Capital-Journal reported.
Police said they were called to a residence in North Topeka after receiving reports of a man who confronted people about previous thefts of signs supporting President Trump and local Republicans, according to the newspaper.
One of the victims was taken to a hospital with gunshot wounds that police told the paper are considered potentially life-threatening. Two other victims also showed up at the hospital with gunshot wounds in connection with the case, police said.