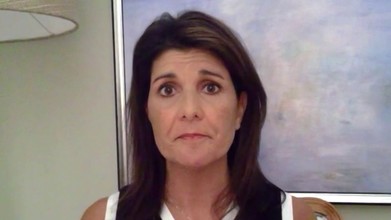 By Adam Shaw
Fox News
April 23, 2020
Former U.N. Ambassador Nikki Haley on Thursday launched a petition urging Congress to investigate China for its role in the coronavirus crisis, and to crack down on the communist government's actions across the globe — amid increasing pressure on the government to say what it knew about the virus and what it allegedly covered up.
"We have long warned about the threats China's Communist government poses. Now, in a time of crisis, we are seeing just how dangerous China is. The time for warnings is over. We must act and protect American security, health, and prosperity," Haley said in a statement.
The "Stop Communist China" petition has been launched through Stand For America, Haley's advocacy group that she set up after leaving her post at Turtle Bay in late 2018 — where she frequently tangled with Chinese officials on a variety of issues.