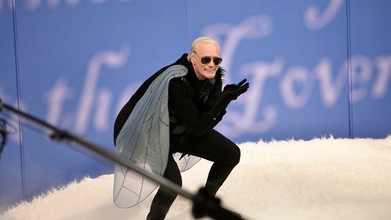 By David Oliver
USA TODAY
October 11, 2020
It was the fly that launched 1,000 tweets. Well, probably lots more.
"Saturday Night Live" predictably spoofed this week's Vice Presidential debate, after mocking the first debate in the episode's season premiere.
Maya Rudolph reprised her role as Sen. Kamala Harris and entered the debate stage spraying Lysol. Beck Bennett played Vice President Mike Pence — who had not one, but two flies on his head during the sketch, an homage to the fly on his head that stole everyone's attention on Wednesday.