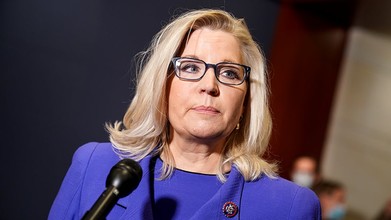 By John Bowden
TheHill
May 23, 2021
Rep. Liz Cheney (R-Wyo.) in a new interview responded to questions about the link between former President Trump's claims of voter fraud and her own party's efforts to change state voting laws by saying voters should instead look to the contents of individual bills.
In an interview airing Sunday on "Axios on HBO," Cheney, who lost her position as House Republican Conference chairwoman over her continued insistence that Trump lost the election and bears responsibility for the Jan. 6 attack on the U.S. Capitol, danced around questions from Axios's Jonathan Swan about the connection between Trump's words and widespread Republican state-level efforts to tighten voter requirements.
Asked by Swan about what existing problems the legislation was meant to address if not the former president's claims about voter fraud, Cheney demurred that each of the more than 300 bills should be looked at separately.