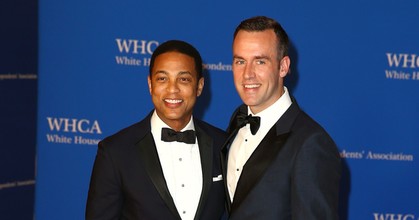 By Sara M Moniuszko
USA TODAY
April 6, 2019
Congrats are in order for Don Lemon and Tim Malone — they're engaged!
The CNN anchor, 53, announced the news on Instagram Saturday, sharing a photo of the ring and how Malone popped the question.
"He gave me a present on his birthday. How could I say no?" Lemon wrote in the image caption.
In the photo, we see customized dog tags on the collar of their pets Boomer and Barkley with the words: "Daddy will you marry Papa?"