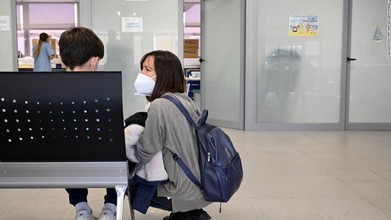 By Jen Christensen
CNN
January 22, 2022
(CNN)Picture a not-too-distant future when you can book that summer trip to Italy or you don't have to remember to take off your mask for graduation photos. After the past 25 months, forgetting the pandemic for even a little while may sound like a fantasy — after all, the coronavirus has gotten our hopes up before.
But infectious disease experts say there just may be an end in sight. Maybe.
Well, let's say it's not outside the realm of possibility for 2022.