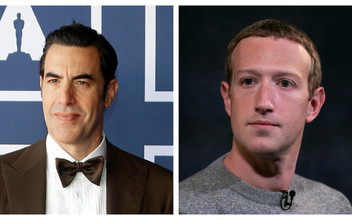 Times of Israel
July 19, 2021
Comedian Sacha Baron Cohen suggested on Sunday that Facebook CEO Mark Zuckerberg should be imprisoned, after United States President Joe Biden claimed social media firms were "killing people," due to the spread of misinformation about COVID-19 vaccines on their platforms.
"The President is right — Facebook is killing people," Baron Cohen tweeted.
"CEOs have been jailed for less. But under US law, social media CEOs have near total immunity, which is insane," he added.
He called for the law to be changed to "hold Mark Zuckerberg and Facebook accountable for the death they cause."