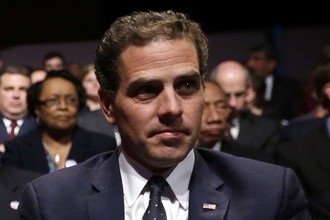 By Tara Palmeri, Ben Schreckinger
POLITICO
March 26, 2021
On Oct. 23, 2018, President Joe Biden's son Hunter and daughter in law Hallie were involved in a bizarre incident in which Hallie took Hunter's gun and threw it in a trash can behind a grocery store, only to return later to find it gone.
Delaware police began investigating, concerned that the trash can was across from a high school and that the missing gun could be used in a crime, according to law enforcement officials and a copy of the police report obtained by POLITICO.
But a curious thing happened at the time: Secret Service agents approached the owner of the store where Hunter bought the gun and asked to take the paperwork involving the sale, according to two people, one of whom has firsthand knowledge of the episode and the other was briefed by a Secret Service agent after the fact.