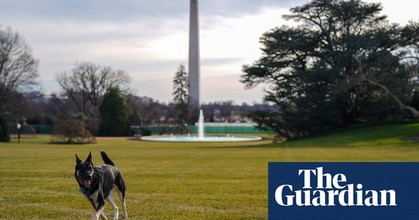 By Helen Sullivan
the Guardian
March 9, 2021
Joe Biden's dogs have reportedly been returned to the family home in Delaware after showing aggressive behaviour towards White House staff.
Champ and Major, both German shepherds, were sent home last week after Major had a "biting incident" with a member of the White House security team, CNN reported.
Major, who is three years old, was adopted by the Bidens in 2018 and is the first White House dog to have been adopted from a shelter. Since moving in a week after the president's inauguration in January, he "has been known to display agitated behaviour on multiple occasions, including jumping, barking, and 'charging' at staff and security," CNN reported, citing two White House sources.