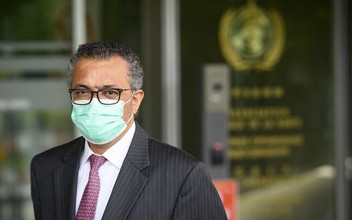 Times of Israel
May 27, 2021
The UN's World Health Organization held a session Tuesday singling out Israel as a violator of Palestinians' health rights and passed a resolution on the matter, in the only country-specific discussion during its annual assembly, which was largely devoted to the coronavirus pandemic.
The delegations of some 25 countries held speeches accusing Israel of violating the health rights of Palestinians and the Druze population in the Golan Heights.
The agenda item was slammed by UN Watch, a nonprofit that tracks alleged incidents of anti-Israel bias in the United Nations and its bodies, where pro-Israel critics say there is an automatic majority against the Jewish state. Similar resolutions have been passed in previous years.