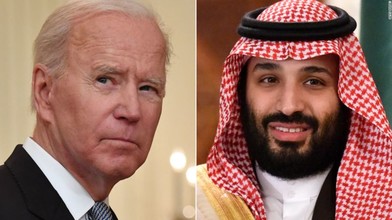 By Kevin Liptak
CNN
October 27, 2022
The White House bristled Wednesday at a top Saudi official's assertion the kingdom was the more "mature" partner in a relationship roiled by an ongoing spat over oil production that has seen top US officials begin exploring options to recalibrate ties to the Gulf monarchy.
"It's not like some high school romance here," said John Kirby, the communications coordinator at the National Security Council, when asked about a comment that Saudi Energy Minister Prince Abdulaziz bin Salman made this week at an investment conference in Riyadh.
The sore back-and-forth underscored the depths to which Washington-Riyadh relations have sunk in the aftermath of the oil cartel's decision, which caught Washington off-guard after an intensive, months-long push by Biden administration officials to convince the kingdom to increase output, partly to make it easier to starve Russia of its oil profits.