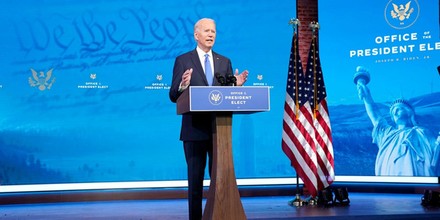 Business Insider
December 20, 2020
When Attorney General Bill Barr leaves the White House this week, he will be replaced for the remainder of Trump's term by Deputy Attorney General Jeffrey Rosen.
According to a previous report from the Associated Press, Trump has floated the idea of firing Rosen should he refuse to appoint a special counsel to investigate Hunter Biden.
Rosen has previously declined to comment whether or not he's interested in pursuing an investigation into the president-elect's son.