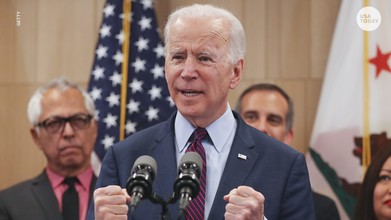 By Rebecca Morin
USA TODAY
August 10, 2020
WASHINGTON — More than 100 Black male leaders, including activists, preachers, rappers and celebrities, in an open letter Monday called on Joe Biden to pick a Black woman as his running mate, saying that if he does not, he will lose the election.
"As someone who has said throughout the campaign that VP Joe Biden needs to choose a Black woman VP, the urgency for that pick has gone from something that SHOULD happen to something that HAS to happen," the open letter said, which was published the week that Biden is expected to announce his running mate.
The letter was created in solidarity with an April letter signed by more than 700 black women leaders — including pastors, doctors, lawyers and celebrities — calling on Biden to "recognize and seize this moment" by picking a black woman as his running mate.