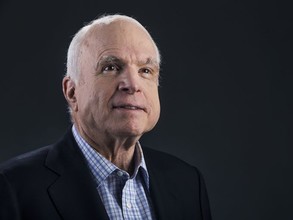 By Yvonne Wingett Sanchez
Arizona Republic
July 5, 2018
U.S. Sen. John McCain traditionally celebrated Independence Day by greeting service members and diplomats abroad who are fighting for American freedom.
This year, Arizona's ailing senior Republican senator is celebrating the Fourth of July with his family at his family's retreat near Sedona.
His daughter Meghan McCain, political commentator and a co-host of ABC's "The View," also is in Arizona.