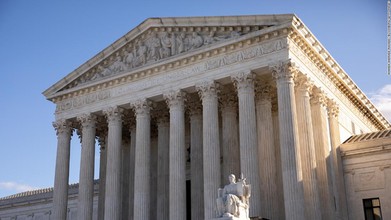 By Ariane de Vogue and Paul LeBlanc
CNN
December 8, 2020
(CNN)The Supreme Court on Tuesday denied a request from Pennsylvania Republicans to block certification of the commonwealth's election results, delivering a near fatal blow to the GOP's long-shot bid to invalidate President-elect Joe Biden's victory.
The Supreme Court's action is a crushing loss for Trump, who has frequently touted the high court's potential to overturn his election loss.
Just hours before the court's order was released, Trump made a direct appeal to state officials and members of the Supreme Court to assist him in his efforts to subvert the will of voters, as he continually and falsely suggested there was massive voter fraud during the election.