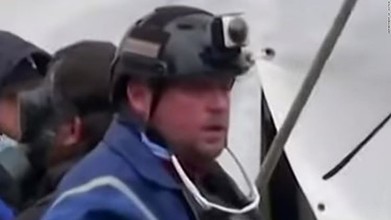 By Hannah Rabinowitz and Marshall Cohen
CNN
July 22, 2021
(CNN)A federal judge forced a US Capitol rioter to unlock his laptop Wednesday after prosecutors argued that it likely contained footage of the January 6 insurrection from his helmet-worn camera.
The judge granted the Justice Department's request to place Capitol riot defendant Guy Reffitt in front of his laptop so they could use facial recognition to unlock the device. The maneuver happened after the hearing ended and Reffitt's lawyer confirmed to CNN that the laptop was unlocked.
Investigators seized the laptop and other devices earlier this year pursuant to a search warrant.