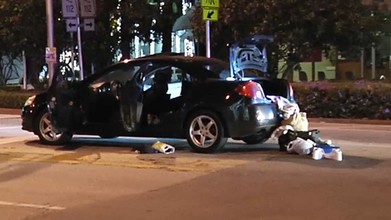 NBC 6 South Florida
March 24, 2021
Police took a man into custody early Tuesday morning after a hotel valet said he was threatened by the suspect with a gun at a Miami Beach resort.
Officers arrived at the Royal Palm South Beach resort, located at 1545 Collins Avenue, after the employee said he was threatened by a group of men who came down to retrieve their black Pontiac G6 vehicle.
Download our mobile app for iOS or Android to get alerts for local breaking news and weather.
The employee told police one of the men, identified as 23-year-old Randall Lee, showed the weapon after Lee was asked to pay $60 for the valet service. The victim said Lee grabbed the keys from a work stand and sped away from the scene.