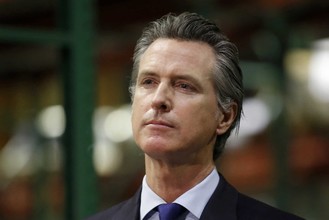 By Amy Graff, SFGATE
SFGATE
December 21, 2020
The Bay Area's order is scheduled to expire Jan. 7, and Newsom didn't specify whether it would be extended, though county health officials have said it's highly likely.
"Based on those current trend lines, we'll need to extend that stay-at-home order," said Newsom, who delivered his briefing from his home where he's under quarantine for 10 days after an employee tested positive.
Health and Human Services Secretary Dr. Mark Ghaly said the state will make a decision on whether to lengthen the San Joaquin and Southern California orders this weekend or early next week. Ghaly noted they will be looking at ICU capacity projections four weeks from the day the original order could potentially be lifted.