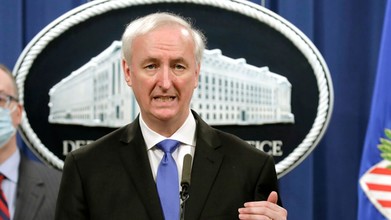 By Ronn Blitzer
Fox News
December 15, 2020
Jeffrey Rosen will be taking over as acting attorney general following Attorney General William Barr's resignation.
Rosen previously served as deputy attorney general, a position to which he was confirmed in May 2019 following the departure of Rod Rosenstein.
"Deputy Attorney General Jeff Rosen, an outstanding person, will become Acting Attorney General," President Trump announced Monday. "Highly respected Richard Donoghue will be taking over the duties of Deputy Attorney General. Thank you to all!"
The 2019 Senate confirmation vote fell along party lines, 52-45.