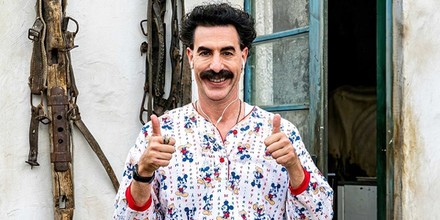 By WND Staff
WND
July 13, 2021
Describing a former state Supreme Court chief justice as a "pedophile" is just a "joke," according to a ruling from a federal judge who earlier had been the subject of a motion to be disqualified from the case.
It was U.S. District Judge John Cronan who dismissed the case brought by Judge Roy Moore and his wife, Kayla, against Sacha Baron Cohen and Showtime for their deceptive behavior when, during a televised interview, Cohen flashed a beeping wand that he claimed could detect "pedophiles" at Judge Moore.
Larry Klayman, the founder of both Judicial Watch and Freedom Watch who represented the Moores, said a notice of appeal already has been filed with 2nd U.S. Circuit Court of Appeals.