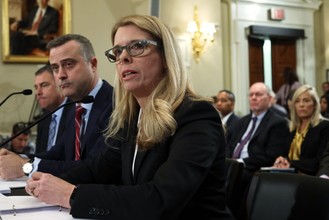 The Daily Wire
December 15, 2020
A forensic audit report of Dominion voting machines in Michigan's Antrim County — which received national attention after it was discovered that an "error" "flipped" 6,000 votes for President Donald Trump to Democrat Joe Biden — was released Monday after a judge allowed the report to be unsealed.
The report, produced by a group working on behalf of Antrim County resident William Bailey, who filed a lawsuit against the county challenging the integrity of the election equipment, claims that the "error" that "flipped" the 6,000 votes was "machine error." Secretary of State Jocelyn Benson previously concluded that the problem was caused by "human error."
The audit was produced by Allied Security Operations Group, a firm that has worked with lawyers for Trump and his allies on election challenges. The report was under protective order until Monday when 13th Circuit Court Judge Kevin Elsenheimer ordered that the group could release the findings.