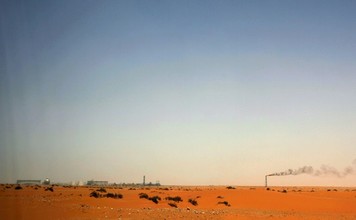 i24NEWS
May 13, 2019
Iran is plotting a destructive attack on Saudi Arabia's oil extraction facilities, according to intelligence gathered by Israel's spy agencies and relayed to Washington, an Israeli TV report said Friday night.
Top officials in Tehran were "mulling different aggressive actions" against American-allied targets after direct attacks on US targets were deemed to risky, and set their sights on Saudi oil production facilities, according to the TV report that did not cite its sources.
It is understood that an added advantage of such a attack from Iran's point of view would be sending oil prices soaring, resulting in a windfall for the cash-strapped Islamic Republic, languishing under the harsh sanctions levied by the administration of Donald Trump.