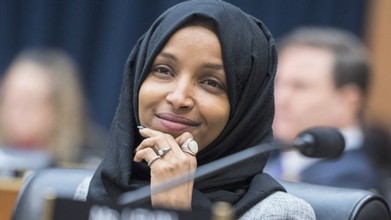 By Lukas Mikelionis
Fox News
July 2, 2019
U.S. Representative Ilhan Omar (D-MN) has made top headlines for some controversial topics. Here is everything you need to know about her journey from being born in Somalia to becoming a U.S. Representative.
Rep. Ilhan Omar branded herself as President Trump's "biggest nemesis" because she's a "nightmare" for the White House that wants to use her "identity to marginalize our communities."
The Minnesota Democrat, who was elected to Congress just five months ago and has been facing persistent controversy, made the remarks during an interview amid her sparring with the Trump administration.
COMPLAINT FOR WRIT OF MANDAMUS TO ORDER U.S. DEPARTMENT OF HOMELAND SECURITY TO COMMENCE INVESTIGATION OF REP. ILHAN OMAR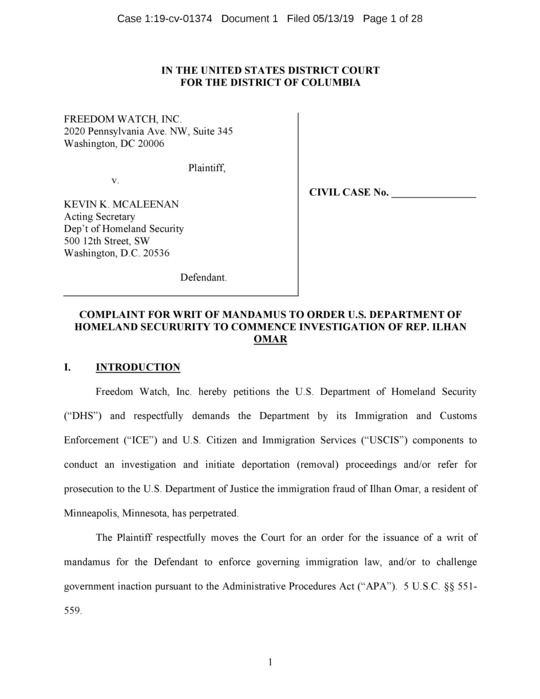 PETITION TO COMMENCE DEPORTATION PROCEEDINGS FOR REMOVAL FROM THE UNITED STATES AND/OR PROSECUTION OF ILHAN OMAR