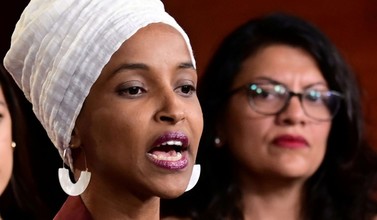 By David French
National Review
August 16, 2019
This should be a national scandal.
To the extent that I care at all about Israel blocking entry to two U.S. congresswomen who partner with anti-Semites who seek its destruction, I agree with critics who argue that Bibi Netanyahu should not appear to bow to Donald Trump's tweeted demands and that blocking Rashida Tlaib and Ilhan Omar from visiting Israel handed them a short-term propaganda victory. But that's not the most important part of the story.
The most important element of the story is the fact that two American congresswomen shunned a bipartisan congressional delegation to Israel to go on an independent trip to Israel sponsored by vicious anti-Semites. Another important element of the story is that, as of today, the mainstream media have whitewashed Omar and Tlaib's vile associations.
COMPLAINT FOR WRIT OF MANDAMUS TO ORDER U.S. DEPARTMENT OF HOMELAND SECURITY TO COMMENCE INVESTIGATION OF REP. ILHAN OMAR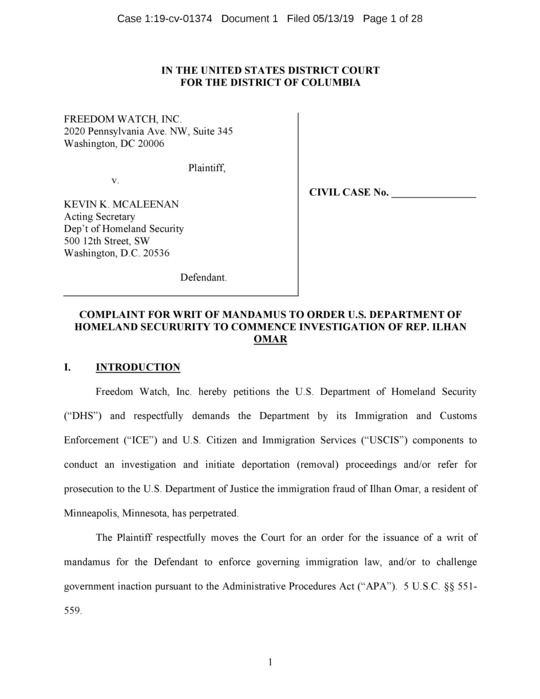 PETITION TO COMMENCE DEPORTATION PROCEEDINGS FOR REMOVAL FROM THE UNITED STATES AND/OR PROSECUTION OF ILHAN OMAR